PEACE ONLY CHARITABLE TRUST was formed in June 2019 with the support of two more trustees. The Trustees are SH. Dinesh Sharma, Mr.Manpreet Singh Narchal and myself Sameer Wadhwa. I named the trust after My Parent's name.. Smt. Shanti( Peace) and Late SH. Kewal( Only) Kumar Wadhwa. We bought a new BLS Ambulance in March. We used this Ambulance for distribution of Cooked Food, Dry Ration, Kitchen Kits, Soap Bars, Milk, Masks, Sanitizers, Etc. To Lakhs of people for non-stop 66 Days from Mar 27th to May 31st.
Then we purchased a new HESRSE VAN for a respectful last journey after seeing the treatment being given to the dead bodies.
Both the vans (Ambulance and Hearse Van) are parked in front of KNPS. (8AM- 8PM) and at Shree Acharya Bhikshu Government Hospital in Moti Nagar (8 PM- 8AM) The dedication ceremony of both the vans was done on August 15th by DCP SH. Deepak Purohit Ji.
After the horrible Second Covid Wave we added one more Ambulance in June 21, which is stationed in South Delhi (Jangpura).
At Present we are serving people 24/7 with our vans in Delhi.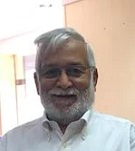 Dinesh Sharma, is the Founder of an Indian based nonprofit – Peace Only. Dinesh brings to the table an instinctive empathy and connects with people easily. A charming young man at heart, all of 60+ years and some more.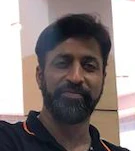 Sameer Wadhwa, is the co-founder of the nonprofit organization –PEACE ONLY CHARITABLE TRUST which is named after his parents Smt Shanti(Peace) Wadhwa and Late Sh. Kewal (Only) Kumar Wadhwa.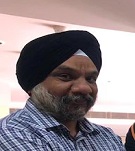 Manpreet Singh Narchal holds a bachelor's degree from Delhi University. He is presently a Director of a leading E-commerce company. His presence in the team brings extensive acumen and experience, to provide the best possible care to the indigent.
Your donation will motivate us to serve humanity in a better way.